Dr. Arlene Krieger, Ph.D.
Marriage & Family Therapist – Board Certified Clinical Sexologist
In a comfortable and safe environment, I provide a full range of psychotherapeutic services for individuals, couples and families. In addition to individual and marital and family therapy, I am a Board certified Clinical Sexologist specializing in areas including but not limited to intimacy, sexuality, and relationship.
Dr. Arlene Krieger, a nationally recognized expert in relationship therapy focuses on issues of intimacy and sexuality. She has been featured and interviewed in numerous national and international articles and magazines including, Cosmopolitan Magazine, Men's Health Magazine, Boca Raton Magazine, UCLA Online Newsletter, The Washington Post, Sophisticated Groom, and more.
Licenses / Certification:
Ph.D. in Clinical Sexology
Mental Health Counselor MH7894
Licensed Marriage and Family Therapist MT2094
Diplomat of The American Board of Sexology
Board Certified Clinical Sexologist No. 2737
Specialty Areas of Expertise and Clinical Experience:
Dr. Krieger is a licensed marriage and family therapist with an extensive background working with adolescents and family dynamics. Her Ph.D is in Clinical Sexology and Human Sexuality. She specializes in issues of family, relationship, intimacy, and sexuality.
Guardian Ad Litem – Juvenile Justice Center Dade County Court System Jackson Memorial Hospital – Acute Care Dual Diagnosis Center Expert Witness/Sexuality Cases – Palm Beach County
---
In Office Sessions
Dr. Krieger is available to meet with you in her office. Here in a safe and neutral environment, you can find the help you need to get the relationships you want and deserve. You can be seen for sessions individually or as a couple. Schedule your appointment today!

---
Therapy Sessions via Skype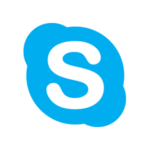 Dr. Krieger is available to meet with you via Skype for convenient video and telephone sessions.
Many times you need to talk to someone in the moment and time of your concerns. Schedule your appointment today!