Sex From The Couch Podcast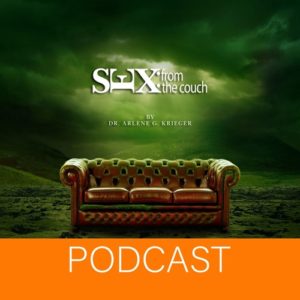 Lust and Love Examined. Explore how these basic desires impact your relationship, mating, dating, and sex life. Join sex therapist and author Dr. Arlene Krieger and her guests as they discuss the bizarre, eccentric, erotic and curious behaviors of those both single, dating and married. Dr. Krieger has spent twenty years in private practice working with patient's challenges around sexual compatibility, and differences in libido, eroticism, sexual desires and preferences.
Listen in and find out how to manage complicated emotions, find new ways of communicating, and negotiating your relationship goals, sexuality and intimacy questions.
Listen Now