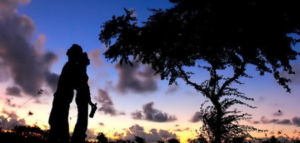 How can you be missing someone that never existed? No matter how much you hoped for or pretended that things weren't all that bad, you find that you're alone without your partner. Seeking a rock to stand on you've taken all you can bear and climbed up and out of the relationship.
Your memory will try to play tricks on you for awhile. All you can remember is the last time your lips touched or the final words said to each other. Nothing else seems to matter, how can things be right with the world when your lover has turned her/his back on you. After all, you gave them your heart, your love, your soul energy for gods' sake! Perhaps you thought you heard them whisper words of love and intent, but perhaps it was just your own imagination blowing in the wind.
There seems to be no relief in sight and you can't forget what it was like in their arms. You gave away your heart and all you got back was indecision and doubts.
HOLD ON! STOP!
All that you wanted out of a relationship doesn't have to end in this type of scenario!
There are some key relationship tools that can help you to see who you are, how you got there, and how not to go towards a negative relationship again. Here are a few brief guidelines to put you on that road to happiness, finally realizing healthy and whole relationships.
Don't be discouraged, it's harder than you think in this world full of so many personalities and values, to find your true love. What's done is done, however there is somebody out there for everyone. The perfect relationship can't be ordered up like Latte' at your favorite Starbucks.
The Relationship Tools:
No.1 – Choosing a partner
WHEN SOMEONE TELLS YOU WHO THEY ARE, BELIEVE THEM
No. 2- Dating vs. The Booty Call or Multi-Task Daters
FIND OUT IF THE PERSON YOU ARE DATING IS EMOTIONALLY AVAILABLE
No. 3- Respect your own values and know what your boundaries are
IF YOU DON'T STAND FOR SOMETHING YOU'LL FALL FOR ANYTHING
No.4- The Spirit and Soul Connection
NOTICE HOW THE PERSON YOU ARE WITH HOLDS YOUR HAND, YOUR ATTENTION AND YOUR SPIRIT
These are some basic rules of thumb for not being the victim in any relationship. The heart has a mind of its own and you can only control yourself, no one else's emotions. If you are not getting your needs met, get out. People don't usually change. What you see is what you get.
Your partners should be considerate and respectful of whom you are as a person. Love and relationship is not about what you can get from another person, but rather, true love and caring for someone is about wanting the best for your partner.
The test of whether or not you are choosing the right partner is simple. Are you at ease? Does this person lift your spirits; do you feel good about yourself when in the presence of your partner? Do you both want the same things out of life? Choose carefully, relationship is a sacred and special sharing of energy between two people, two unique souls.
Relationships take time, commitment and the willingness to engage in true intimacy with one another. Your background and your beliefs are the unique and individual pieces that you and your partner bring into the relationship.
Dr. Krieger will develop a personal treatment plan for your concerns and issues to gain focus for your future life goals within a shorter time frame than most other mental health therapies.