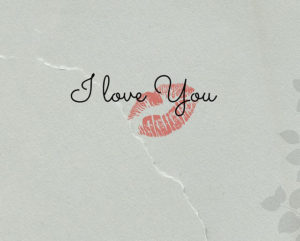 Who wouldn't get excited to find a love letter waiting for them at the beginning of a day? Whether you are male or female your lover will appreciate your words and thoughts on paper.
Ever since the Internet boom, receiving a hand written love letter has become a thing of the past. It seems today that the only remaining remnant of the love letter of days gone by…would be the advent of "texting." The sound of that "ping" coming from our iPhones now brings those feelings of anticipation and the excitement of hearing from our lovers! No more – pick up a pen and paper and write your significant other /lover a letter that will make them swoon and remind them why it is that you love them.
Having a hard time getting started? Here are my 4 steps to writing a perfect love letter for your sweetheart.
To Whom It May Concern: Getting started can be different, so focus on the tone that you want to set for the entire letter and make that shine in the beginning of your letter. Start out by addressing the letter to your "Dearest" or "Beloved" and make sure to date the letter, so she can look back on the memory and remember when it happened.
The Opening: Start the letter by telling your love the reasons that you have for writing the letter. This is a good time to describe why you fell in love in the first place. You can also list the ways that your life has changed for the better since meeting this person, how you feel when you are apart or how wonderful this person makes you feel everyday.
The Body: Use the body of the letter to include fond memories that the two of you have shared together or take the time to list the wonderful qualities that made you fall in love with this person in the beginning. This is also the perfect place to simple say how this person makes you feel and how you can't imagine living without them.
The Closing and a Surprise: When closing your letter, use something romantic, such as; 'All my love' or 'Yours Forever' and then add a little something special in the envelope as well. Whether it that fantastic Polaroid of the two of you together last weekend or a little trinket that you found that reminded you of your love – it's that little something extra that really shows that you took the time to write the love letter just for your special someone.
Do you write love letters to your lover? Or are you the recipient?
Do you think that writing or receiving love letters has an impact on your relationship?